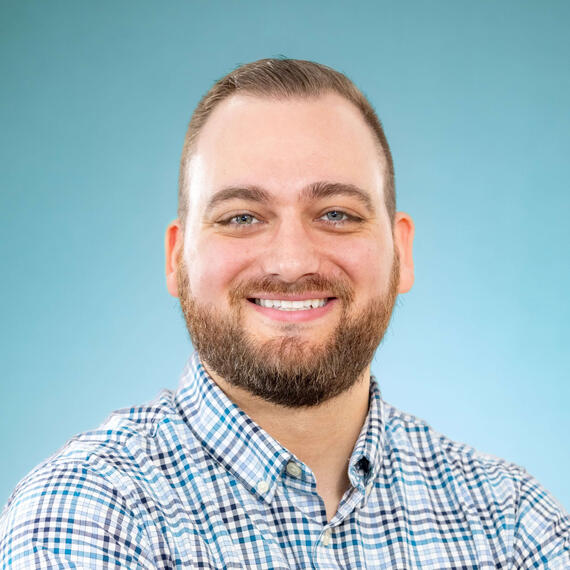 Hey, there! I'm
David Gray.
I spend my time improving legal and business operations, and I'm also (still?!) a creative marketing strategist.
---
About Me
I have over 12 years of experience in business operations and marketing/communications.I'm currently the business project manager at a legal aid organization serving the Tampa Bay area. I focus on improving legal and business operations through process improvement, project management, technology, and innovation. I'm also a project lead or advisor on several multi-year, six-figure Legal Services Corporation grants.Before changing careers, I focused on marketing and communications, including marketing strategy, digital marketing, website design and development, public relations, branding, and creative design. During my career, I worked with over 200 companies, most notably second-stage growth companies, including working as a consultant, working at a marketing agency, and working in-house at startups, law firms, and corporations.I hold an MBA with a specialization in strategic innovation from the University of Illinois at Urbana-Champaign, a Project Management Professional (PMP®) certification, Lean Six Sigma Black Belt (LSSBB) certification, Legal Lean Sigma® Yellow Belt in Process Improvement and Project Management, and several nonprofit management certifications.I also volunteer with several organizations: Mentor – Access to Justice Tech Fellows Program, Board Member – The Outreach Free Clinic and Resource Center, Advisor – Digital Marketing Certificate Program at the University of South Florida.
---
Noteworthy Projects
Document Automation
Funding: $138,000
Timeline: 3 years
Description: An internal document automation project that will allow legal staff to generate firm documents more efficiently to better serve clients.FosterPower
Funding: $274,000
Timeline: 2 years
Description: Developing a digital platform as part of a new exploratory program focused on empowering Florida's foster youth to know their legal rights.
---
Let's Talk